Construction industry
The construction industry plays an important role in the formation of the economic potential of the region. The Ivano-Frankivsk region ranks among leading regions in Ukraine according to the total space of commissioned residential buildings per person.

There is sufficient capacity to manufacture products and construction materials needed for building companies of the oblast, such as ceramic bricks (220 million standard units), concrete and ferro-concrete constructions (233,000 cubic meters), joinery products made of wood (more than 14,000 square meters) and polymeric materials (43,000 pieces), non-metallic construction materials (more than 1.1 million cubic meters), cement (2 million tons), ceramic and facing tiles (over 3 million square meters), wooden parquet (365,000 square meters), linoleum (5 million square meters), slaked lime (43,000 tons), gypsum (30,000 tons), dry building mixes (4,000 tons), concrete grouts (456,000 tons), wallpapers (12,000 tons), slates (112 million standard units).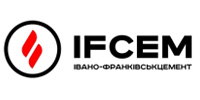 The leading manufacturer of building products is the PJSC "Ivano-Frankivsk Cement" (https://www.ifcem.if.ua), which is one of the largest cement producers in Ukraine. The company uses innovative, energy efficient and environmentally friendly technologies for production of dry cement.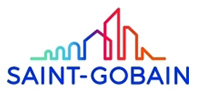 The Private Enterprise "Troianski Hipsy" and the French investor "Saint-Gobain" (https://www.saint-gobain.com) are involved in construction of a factory to produce plaster blends and gypsum plasterboards. The factory is expected to produce 100,000 tons of building mixes per year using raw materials derived from the Khotymyr Gypsum Field.