International technical assistance
International cooperation is actively developing in the region. Two-side agreements about social-economic, scientific-technical and cultural collaboration are signed and realized with regions of Poland, Lithuania, Romania, Canada and others contributing to the development of economic ties, implementation of joint educational, cultural, scientific and technical projects.
Attracting international technical assistance is an important tool of social and economic development of the region. Donor assistance in the technical and economic cooperation promotes region course on European integration and gives the opportunity to attract additional resources to solve strategic development goals, reduces the workload on the state budget, contributes to the creation of additional jobs.
The largest donors of the region are:
US Government, Government of Canada, European Union, International Bank for Reconstruction and Development, European Bank for Reconstruction and Development, Swedish International Development Agency (SIDA), German Development Bank (KfW), International Visegrad Foundation, German Society for International Cooperation (GIZ).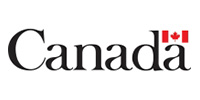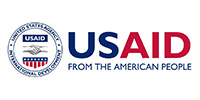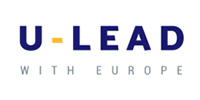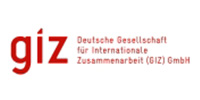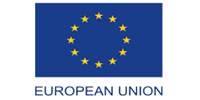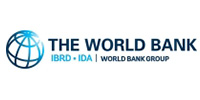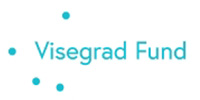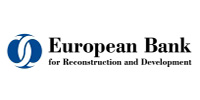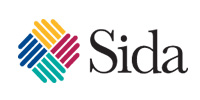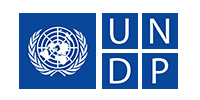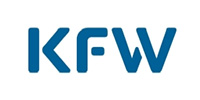 The region is implementing 29 projects of international technical assistance in the following areas: decentralization and regional development; development of the tourism industry; solution of environmental problems; modernization of heat supply; energy efficiency; economic development and trade; promotion of local culture and protection of historical heritage. The total amount of attracted grant funds is about EUR 19 million. In recent years with the donors support the region successfully implemented such projects as Ecotourism Visit Center in Yaremche, Vyhoda Narrow Track Heritage Center in Vyhoda, welcome centers in Halych and Iltsi, Observatory on Pip Ivan Mountain.


According to a study conducted by analysts of the "New Europe center" in collaboration with the Government Office for the Coordination of European and Euro-Atlantic integration "Euromap of Ukraine. Rating of European regions integration", Ivano-Frankivsk region took second place. Together with Lviv and Vinnytsia it took top three place of the leaderboard. The rating was made including 34 indicators in 8 spheres that reflect the dynamics of regional convergence of the country with EU. The indicator of work in the field of involvement and use of international technical assistance was also included.
Ivano-Frankivsk region participates in 3 joint operational European Neighbourhood Instrument Cross-Border Cooperation Programmes 2014-2020 (hereinafter – the "ENI CBC Programmes"): "Hungary-Slovakia-Romania-Ukraine", "Romania-Ukraine", "Poland- Belarus-Ukraine".

Within the framework of the Cross-border Cooperation Program Poland-Belarus-Ukraine 2014-2020 (total budget – EUR 165 million) 3 projects are being implemented:
Carpathian Rosetta World – measures to preserve the uniqueness of Carpathian culture (EU grant – EUR 1543329, EU grant for the region – EUR 331028)
Joint protection of people and the environment through creation Ukrainian-Polish system of disaster prevention and response in Carpathian Euroregion (EU grant to Ukraine – EUR 1308175, including for the region – EUR 276250)
Adaptation of the former Pip Ivan Observatory for the rescue center (EU grant for the region – EUR 852162)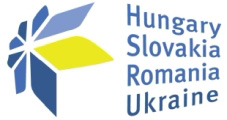 Within the framework of the Cross-border Cooperation Program Hungary-Slovakia-Romania-Ukraine 2014-2020 (total budget – EUR 74 million) in Ivano-Frankivsk region 11 projects are being implemented.
In 5 projects organizations and establishments registered in Ivano-Frankivsk region are the main beneficiaries and contractors, in particular:
Transboundary Green Transport Network
Transboundary Network of Energy Sustainable Universities
52 Lifestyles in the Carpathians: the Revival of the Traditional Labor Culture
Carpathian Forest Schools - Pilot Cooperation for Nature Conservation and environmental education
BikeAcceNT: Bicycle Access Unites Territories
Another 6 beneficiaries will carry out projects in Ivano-Frankivsk region, including infrastructure, in partnership with major beneficiaries from Hungary, Slovakia or Romania. All projects are aimed at achieving the common goal of the Program - supporting development processes in priority spheres, such as: culture and heritage conservation, environmental protection, adaptation to climate change and disaster response, emergency situation response, healthcare, building cross border infrastructure in the border regions of Ukraine, Romania, Slovakia and Hungary. For project funding in all four countries will be used EUR 45 million and Ivano-Frankivsk region will get more than EUR 2.8 million.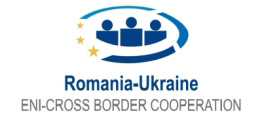 Within the framework of the Cross-border Cooperation Program Romania-Ukraine 2014-2020 (total budget of the program – EUR 60 million) 2 large infrastructure projects are implemented:
Improving the safety of the population and the level of safety in the border area by enhancing joint training and cooperation in the emergency consequences elimination (EU grant for Ukraine – 1875000, including for the region – EUR 1861092)
Regional cooperation to prevent and combat cross-border issues crime between Romania and Ukraine (EU grant – EUR 3222450, for the region – EUR 170500)